Frank G. Zheng, OD, MS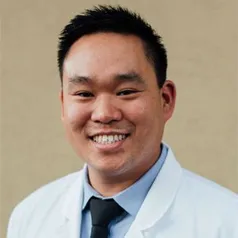 Dr. Frank Zheng is a proud Bay Area native, whose passion for optometry started at Lafayette Optometric Group as an optometric technician. Dr. Zheng's training began at UCLA, where he earned a BS in Microbiology, Immunology, and Molecular Genetics in 2009. He received his Doctor of Optometry in 2014 at UC Berkeley School of Optometry, where he graduated at the top of his class with honors. Dr. Zheng then focused his post-graduate training at Pacific University in the Cornea and Contact Lens Residency program and obtained his Masters in Contact Lens and Myopia Control in 2015. He works extensively with patients with different corneal pathologies to fit them into specialty lenses to enhance their vision along with children to prevent myopia progression. In 2016, Dr. Zheng returned to his Bay Area roots to realize his goal of providing the most modern, up-to-date clinical care to the community that gave him so much. In his spare time, Dr. Zheng enjoys watching movies, spending time outdoors, and spending time with his family.
---
Melissa Ngo, OD
Dr. Melissa Ngo was born and raised in San Francisco. She attended UC Berkeley and earned her BA in Molecular Cell Biology in 2008 and her Doctor of Optometry from the UC Berkeley School of Optometry in 2014. Dr. Ngo then pursued her interest in ocular disease and low vision by training at the West Los Angeles Veterans Affairs Hospital, where she finished her residency in 2015. She is Board Certified by the State of California to diagnose, manage, and treat diseases of the eye, including glaucoma, macular degeneration, diabetic retinopathy, and ocular manifestations of Ehlers-Danlos Syndrome (EDS). In addition to family eye care, she has worked extensively in the treatment of ocular disease, management of low vision patients, and pre-and post-operative management of cataract, pterygium removal, and refractive surgery. During her spare time, Dr. Ngo enjoys watching college and professional football, exploring new places, and trying new foods and restaurants.
---
Nicholas Christie, OD
Dr. Nicholas Christie is a Bay Area native who earned his Doctor of Optometry degree from UC Berkeley School of Optometry. He has been practicing family optometry in Lafayette for over 40 years with special interest in the areas of ocular disease management and contact lenses. He enjoys patient care and the challenge of solving their visual needs. During his spare time, he enjoys spending time with his wife, children, and grandchildren. His outside interests include computer programming, playing the piano, audio recording, general handyman projects, and iPhone beta testing.
---
Lillian Wang, OD
Dr. Lillian Wang graduated from the New England College of Optometry in 1997, where she earned her Doctor of Optometry degree. She then had further training at the University of Houston School of Optometry, where she completed her residency in pediatrics. Our toddlers love seeing Dr. Wang for vision screenings, assessments, and diagnosis of various pediatric eye/vision conditions. She has over 20 years of experience serving the Lamorinda community with patients of all ages. She also serves as an assistant clinical professor at the UC Berkeley School of Optometry, training and educating future optometrists. She has an eye for fashion and is up to date on the latest optical trends, so feel free to ask her for any glasses fashion tips! She is an excellent cook and enjoys traveling, skiing, and baking.
---
Emily Choh, OD
Dr. Emily Choh grew up in Southern California, and moved to the Bay Area to study at the University of California, Berkeley. She completed her degree in Integrative Biology, and went on to complete her Doctorate of Optometry at UC Berkeley. She has worked extensively in ocular disease, community health, and contact lenses, and is Board Certified by the State of California to diagnose, manage, and treat diseases of the eye, including glaucoma, macular degeneration, and diabetic retinopathy. When she's not in the office, she enjoys hiking, biking, and spending quality time outdoors with her husband and son.

---